This function is available on Enterprise plan.
This article mentions how to set up SSO (single sign-on) in G Suite.
There are 9 steps in total.
※ Please do the G suite settings prior to registering members on Unipos.
1. Go to SAML app settings from the Google Admin menu.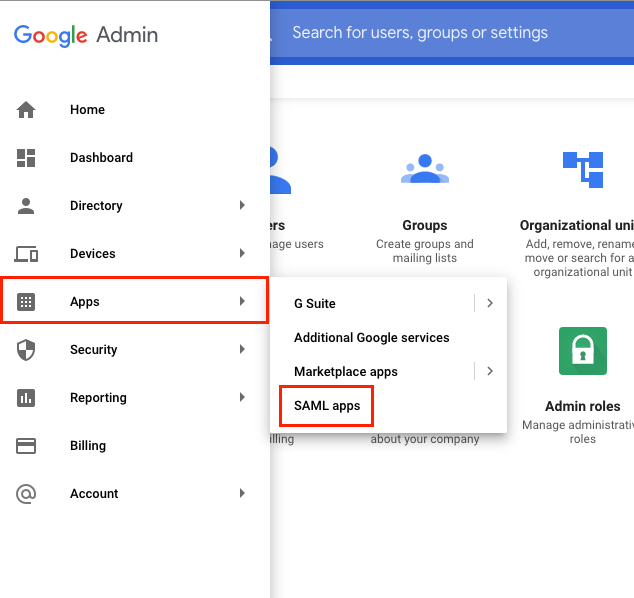 Apps in the Admin menu > SAML apps > Add a new application from the bottom right +.
2. Enable SSOs in SAML applications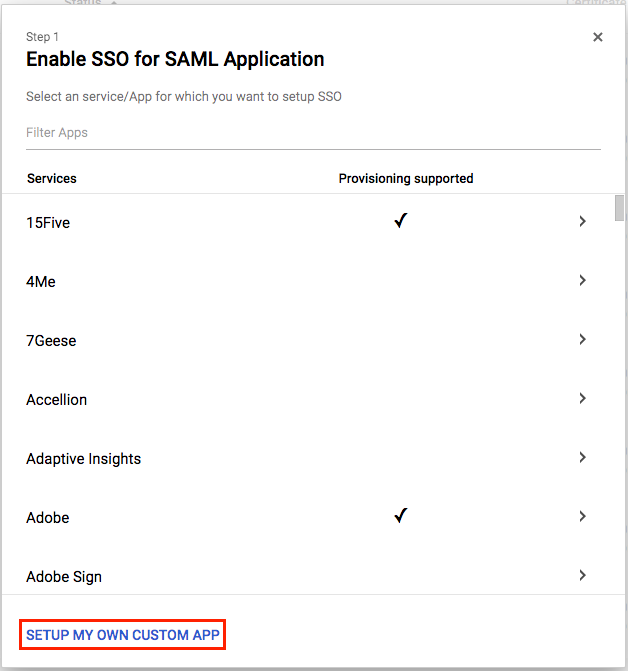 Select「SETUP MY OWN CUSTOM APP」.
3. Enter Google ID provider info on Unipos SSO settings pages
SSO URL
Entity ID
Certificate
Copy and paste the above three items into the Unipos SSO setting screens. Go "Next" when completed.
※ Unipos's SSO setting screens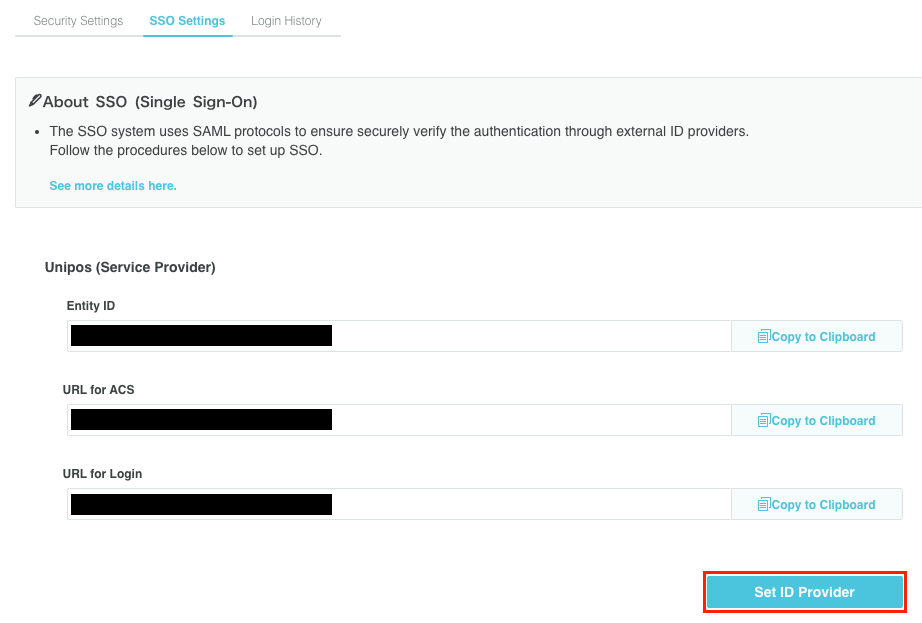 If you select to set ID provider, the input screen appears.
Copy and paste and "save" in the blank chart.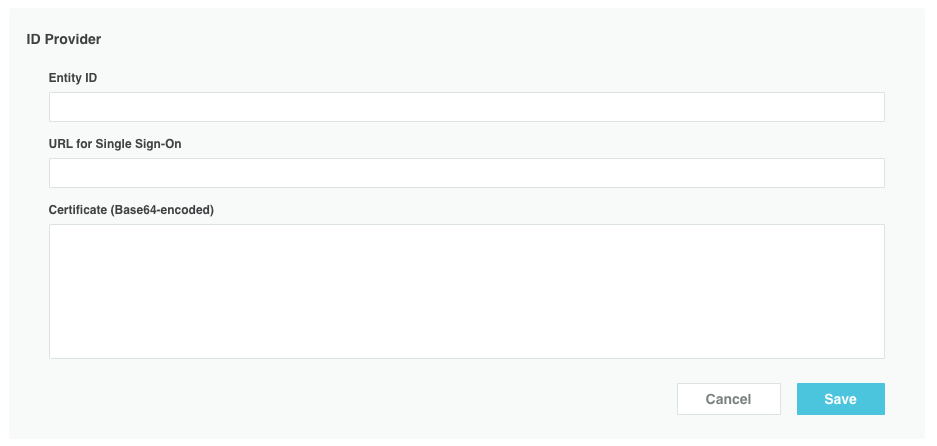 4. Enter basic Unipos info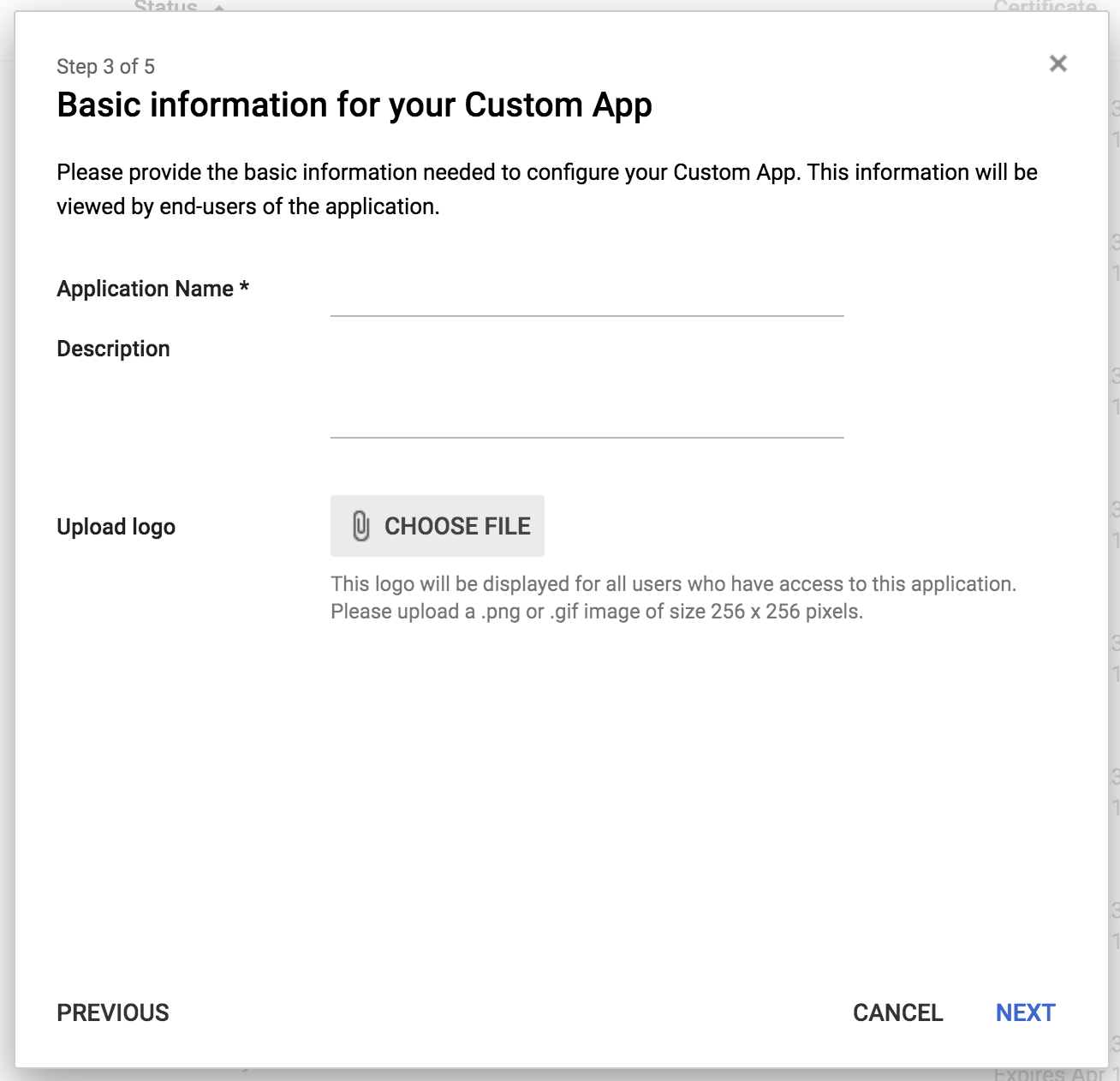 Application Name: Unipos
Upload logo: any image
Set the above to "Next".
5. Service Provider Details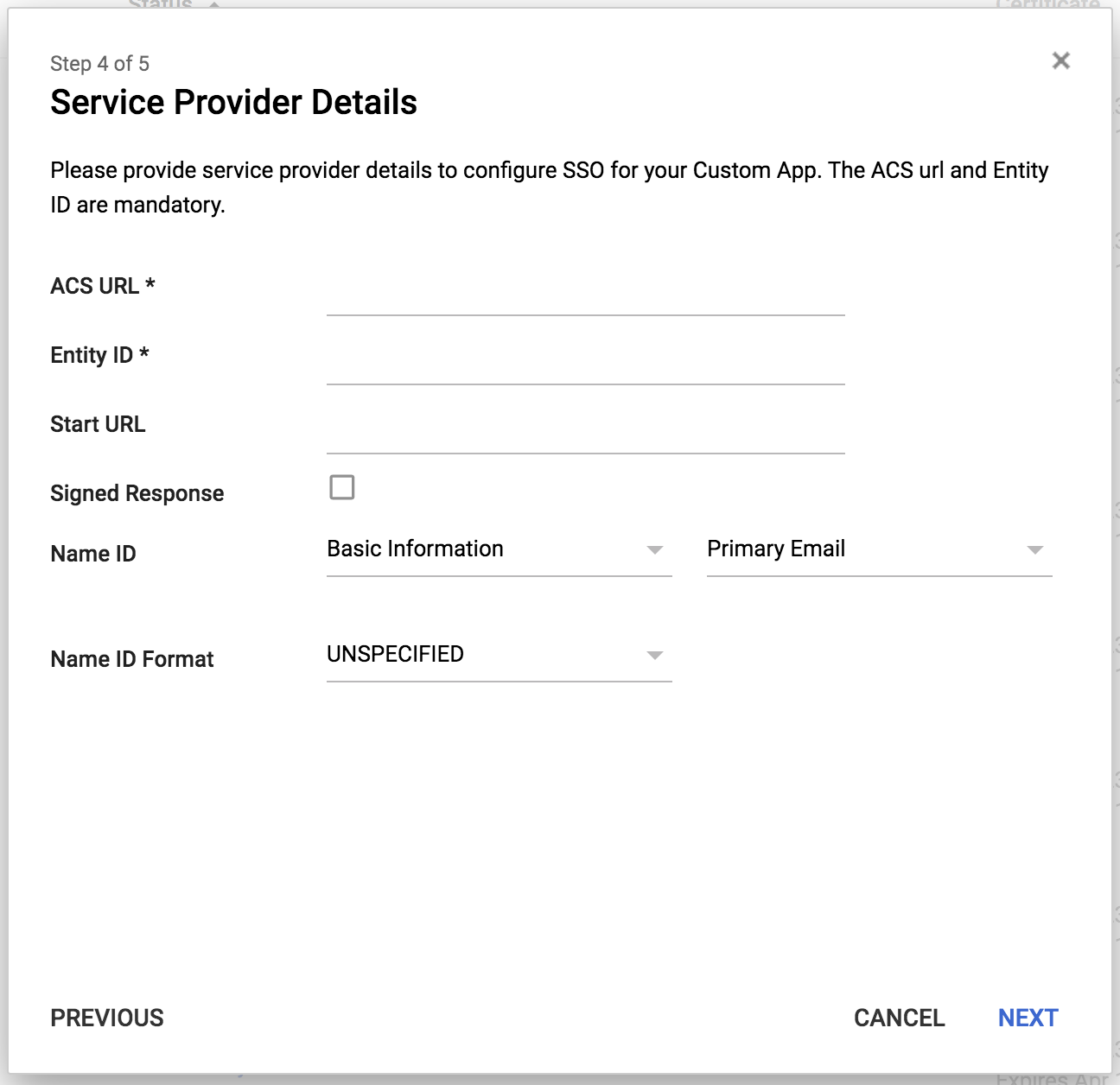 ACS URL: Copy & Paste from Unipos's SSO settings
Entity ID: Copy & Paste from Unipos's SSO settings
Signed Response: Check
Name ID: Basic information/Main email address
Name ID Format: EMAIL
Enter the above and "Next".
6. Attribute Mapping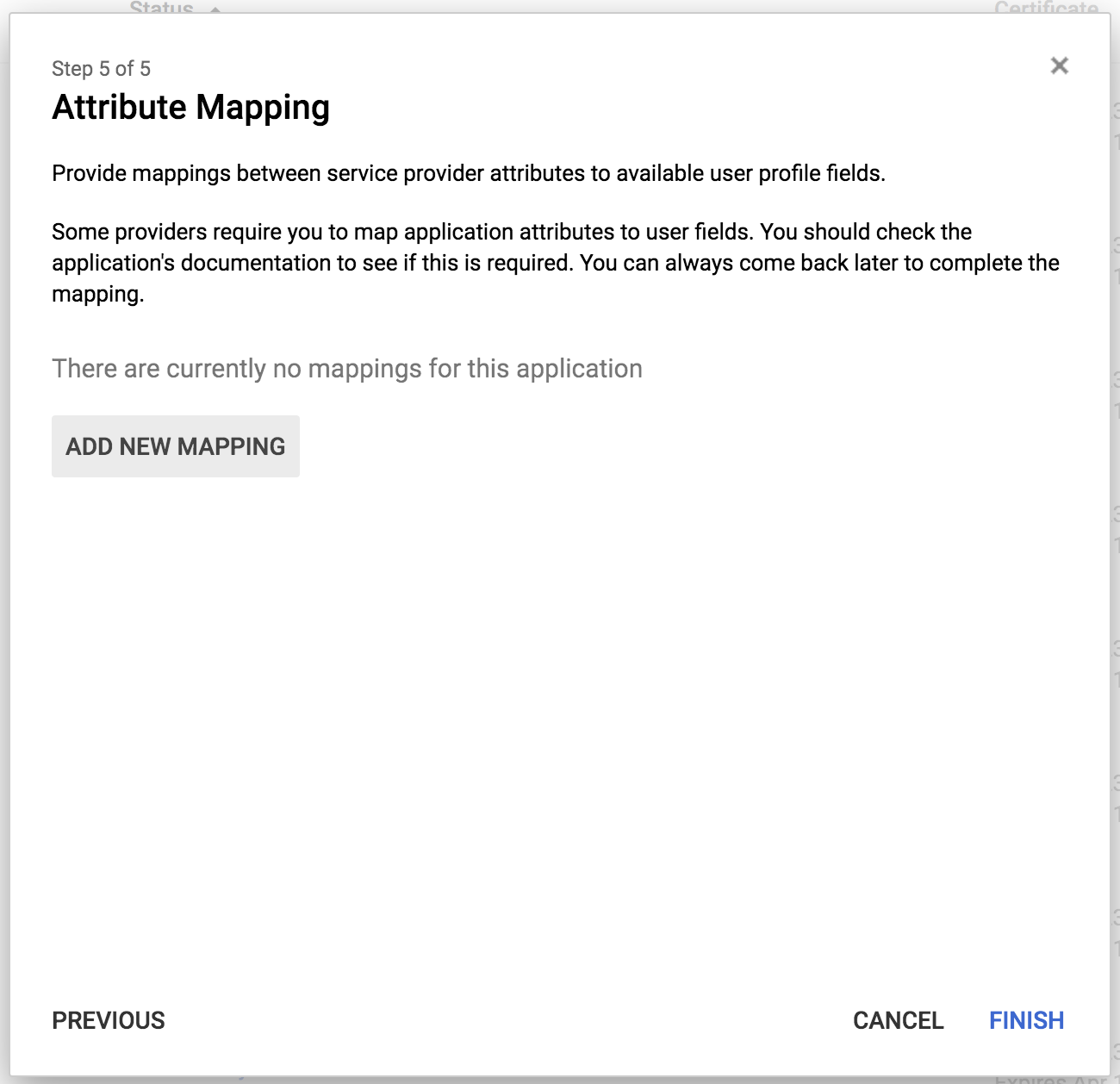 Don't do anything in the attribute mapping setting, go to "Complete".
7. Turn on the application from the list of SAML apps
※ If you don't give access to all users, select "some organizations".
8. Operation test (please be performed by the administrator)
Log out of Unipos once
>Log in to G Suite
> Select Unipos from the S Suite app menu.
>Log in to Unipos with SSOs
SSO setting is successful when Unipos starts up.
If the Unipos doesn't start up, please check if there are any mistakes in the setting from step 1 and conduct operation tests again.
9. Add members from the Unipos control page
Click here to add members.
※ At the time of invitation (when members are added), members will receive an invitation email from Unipos. This email includes URL for exclusive login when using SSO.
That's all for the SSO setting and adding members.